Today I would like to do a bit of promotion for our SFBAC chapter!!!!
So if you are in the process of learning for the ACP and you still need the 21 hours for the prep, here is a great chance to
get ready for the exam

collect the 21 needed hours


to meet a professional teacher who daily works with agile
You are invited to attend:
PMI-ACP® Exam Prep Course (3 Days)
Saturday, August 3, 2013 from 8:30 AM - 5:00 PM
PMI-ACP® Certification Boot Camp:
After successful June class bringing back again (

see testimonial at the end of page)

-
Learn Agile from the leading Agile Coach; Earn PMI certification in 30 days - Guaranteed
This is an intensive course is designed to prepare attendees to apply for and pass the PMI Agile Certified Practitioner (PMI-ACP®) exam. It also fulfills the requirement of 21 contact hours required to apply for the exam.
The use of Agile as an approach to managing projects has been increasing dramatically over the last several years. According to Gartner studies, Agile development methods will be used on 80% of all software development projects. PMI's research has shown that the use of Agile has tripled from December 2008 to May 2011. Furthermore, research demonstrates the value that Agile can have in decreasing product defects, improving team productivity, and increasing delivery of business value. The PMI-ACP® is positioned to recognize and validate knowledge of this important approach.
For teams to be Agile, a significantly different leadership and management skill set is in demand that is vastly different from the regular Project Managers to truly achieve success. As a project manager, you can't simply assign work to everyone and expect ownership of delivery. Instead, one needs to be a strong coach, a change agent, and a very effective communicator. PMI is now embracing Agile, recognizing the significant positive results it has had on delivering, ownership and better results for customers.
·
All those who are in transition or seeking new careers
·
CxO, VPs and Directors of Engineering, Operations, Customer Care
·
Project Managers seeking training in Agile Practice
·
Product Managers seeking careers in Agile adopted environment
·
Software Developers and QA Engineers
·
Current PMP® credential holders
·
Engineers and Technologists in hardware, software, medical device and pharma
This course offers a **PASSING GUARANTEE (restrictions apply). If you do not PASS at the first attempt, you get to take the same course for FREE the next time around.
** Guarantee restrictions
·
Attend and actively participate in the course end to end
·
Complete and submit ALL the assignments as instructed
·
Self-study for significant amount of time
·
Score 80% on the PMI-ACP mock test provided by the instructor after your study
·
Take the test within 30 days from the date of completing the course
Saturday 8/3/13
08:30 AM - 9:00 AM Registration and Breakfast
09:00 AM - 05:00 PM PMI-ACP® Course
Friday 8/9/13 - Saturday 8/10/13
08:30 AM - 9:00 AM Breakfast
09:00 AM - 05:00 PM PMI-ACP® Course
PDUs: 21 (for existing PMPs)
Contact Hours: 21 (as pre-qualification required for PMI-ACP)
Instructor's Bio - Anup

Deshpande, PMI-ACP, CSP, CSM, PMP

: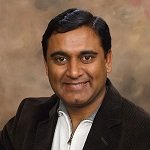 Anup has been teaching the PMI-ACP® for close to a year and most of his students are now certified. His previous classes at this chapter have been greatly successful. He is also associated with UC Berkeley Extension for their Agile Program offerings. He is an Agile Certified Practitioner (PMI-ACP®), a Certified Scrum Professional (CSP), a Certified Scrum Master (CSM) and a Project Management Professional (PMP®), as well as holds a Bachelor of Engineering and a PG Diploma in Business Management.
Anup currently works for Yahoo! as Senior Program Manager for the CIO-PMO and has over 18 years of worldwide program and project management experience in the Software Development Industry. He has served as chapter president for PMI® Silicon Valley Chapter in 2012 and also served as VP of Programs among other roles in support of the chapter for several years. More information available on his
LinkedIn profile
Anup is very knowledgeable. He takes time to answer and encourages students to ask questions to increase their level of understanding. Anup also made this class and material enjoyable and worth your while. Great investment… Patricia Holmes, PMI-SFBAC member
It is a great course to take. I learned a lot of practical techniques on Agile and in comparison with PMP. It is also a great class to meet other professionals using Agile… Sheila Wang, PMI-SFBAC member
Enjoyed the course, the learning experience, the exercises, and meeting others in the class. Anup was great… Ahmed Elbaggari, PMI-SFBAC member
Anup's realistic and thoroughteaching approach, combined with his sense of humor, made for a really excellent learning experience… Chuck Siu, PMI-SFBAC member
---
Cancellation and No-Show policy
This event is a professional society meeting, held for the benefit of its members. The Plan Ahead registration fee paid is based on the registrant's ability to commit to attendance, ahead of time. The registration fee will not be refunded for any reason, other than event cancellation, after normal business hours (5:00 PM, Pacific) on 7/30/13.
Golden Gate University - Room Number 5210

536 Mission Street

San Francisco, CA94105
Copyright © 2013 PMI-SFBAC, All rights reserved.
Our mailing address is:
PMI-SFBAC
PO Box 193544
San Francisco, California 94110
Good Luck!
Thomas Schneider

PMI chapter SFBAC
PMP, ACP, SCM